Adidas NMD Launch 2015
JAD Events
About & Objectives
Pre-launch and launch events of the newest footwear addition to the collection adidas Originals bearing the name NMD (nomad). NMD is the first part of the global marketing campaign "future".
NMD has a clear global identity guidelines. Our job in CZE was to build up the hype and the sell out the stock. First, we approached opinion leaders with special pre-launch event. They created the first buzz around the social & niche media. Afterwards, we've chosen 12 archetypes representing NMD vision. The used their own social media account to publish gif videos that were hiding the location of the main, public and final event. All while connecting the brand with the lifestyle of influencers.
Sneakerheads attended the event
Solution
NMD is a collection for individuals that take nomad lifestyle as their own. Brave, curious and always on the move. We've invited 50 of them to secret location, where they were given wrist watches with 60 minute countdown and another clue, that eventually lead them to the 91-year spa old underground of Electrical company, which we rebuilt into adidas showroom of the colliding present & future.

Inspired by urban lifestyle, the rooms represented NMD's visions (with the help of multiprojections, lightdesign and live act). When the beeping of wristwatches started to echo thru building, all actors started to dance and ended the show by evacuating the nomads. By doing all this we created the rustle in media, that we leveraged and extended by creating 12 nomads, which were travelling Prague to location of the final event. All clues led to "Žižkov tower", where everything was upside down. Gallery outside, cars on the ceiling and party not on the rooftops, but in the garages.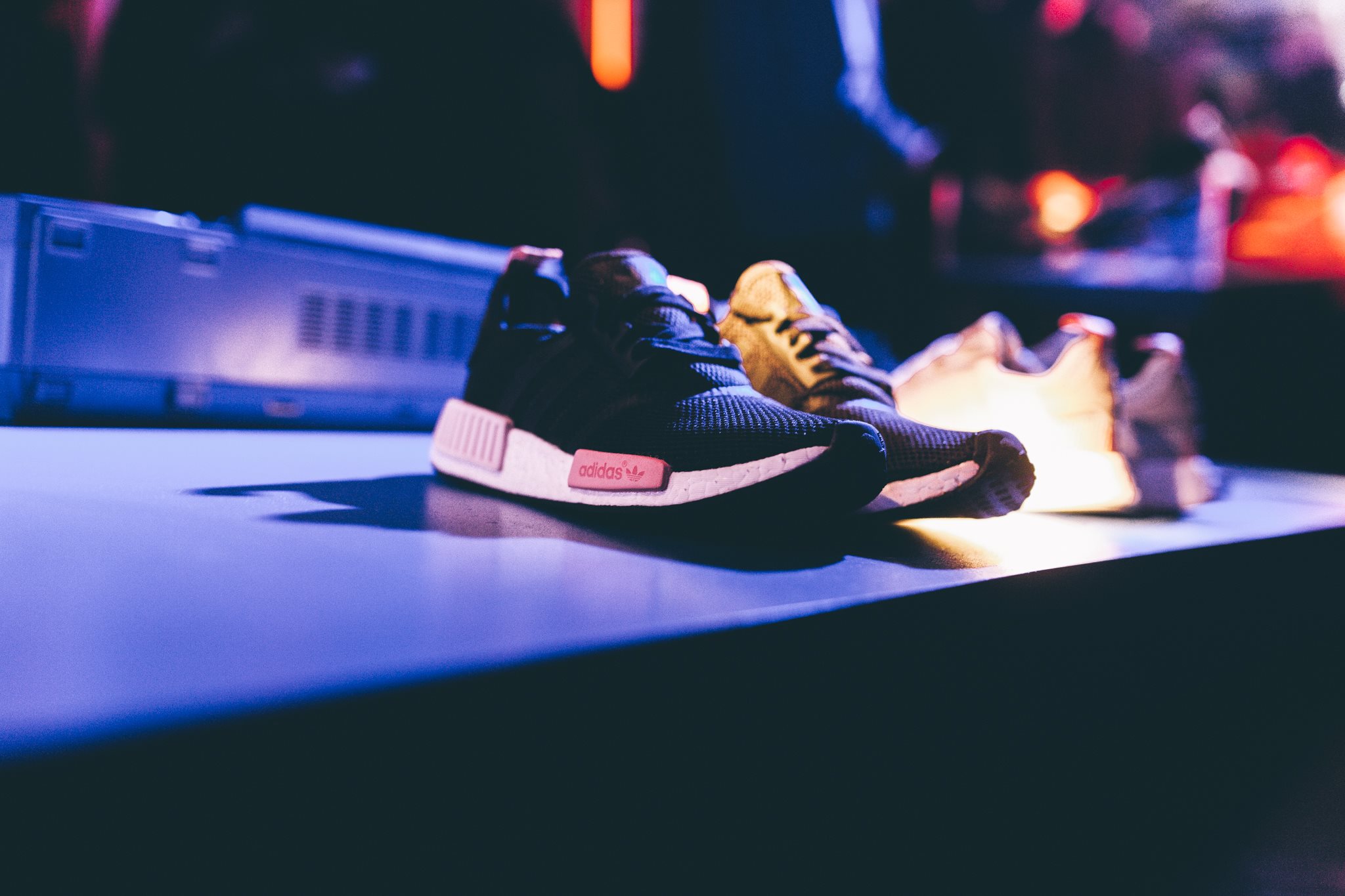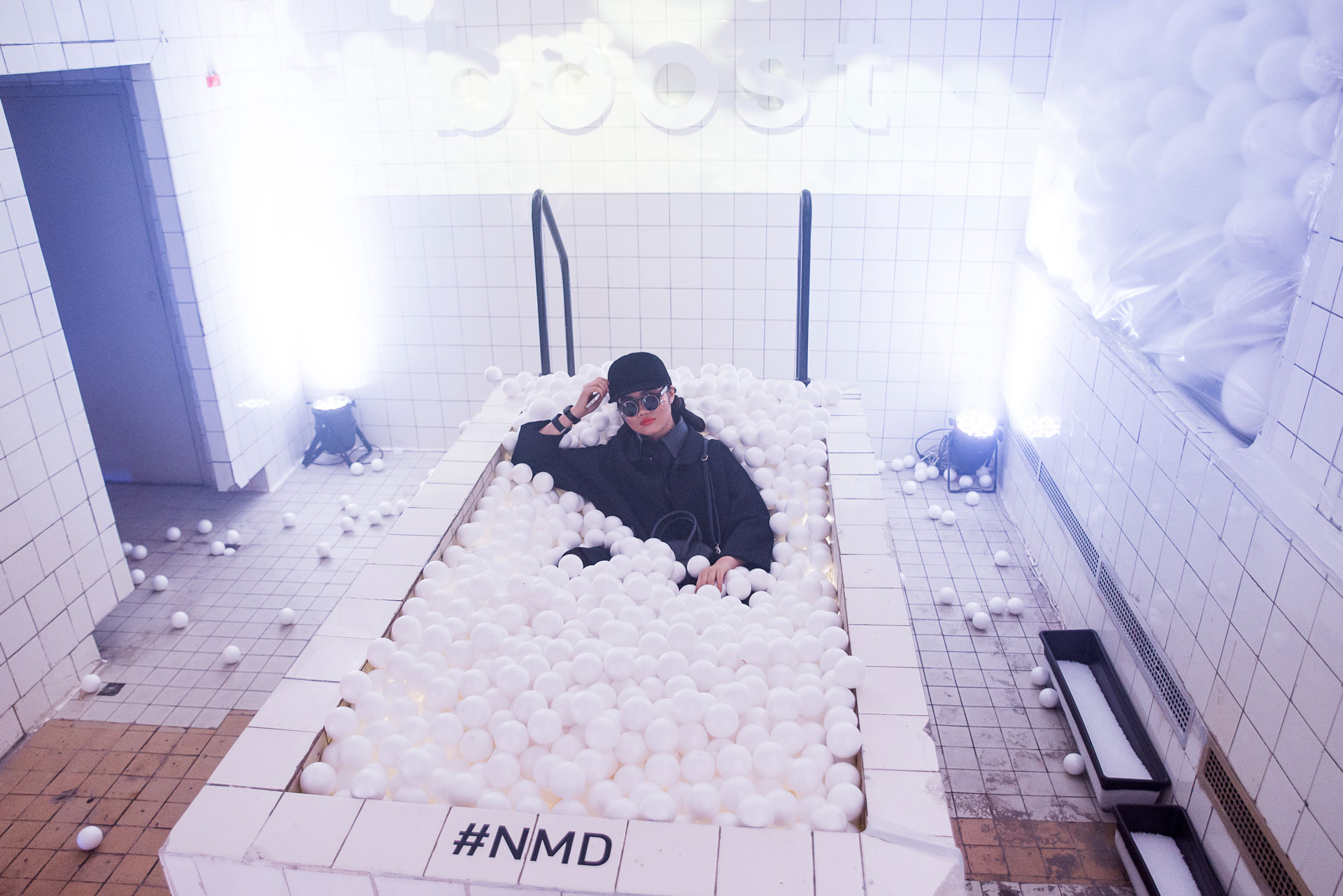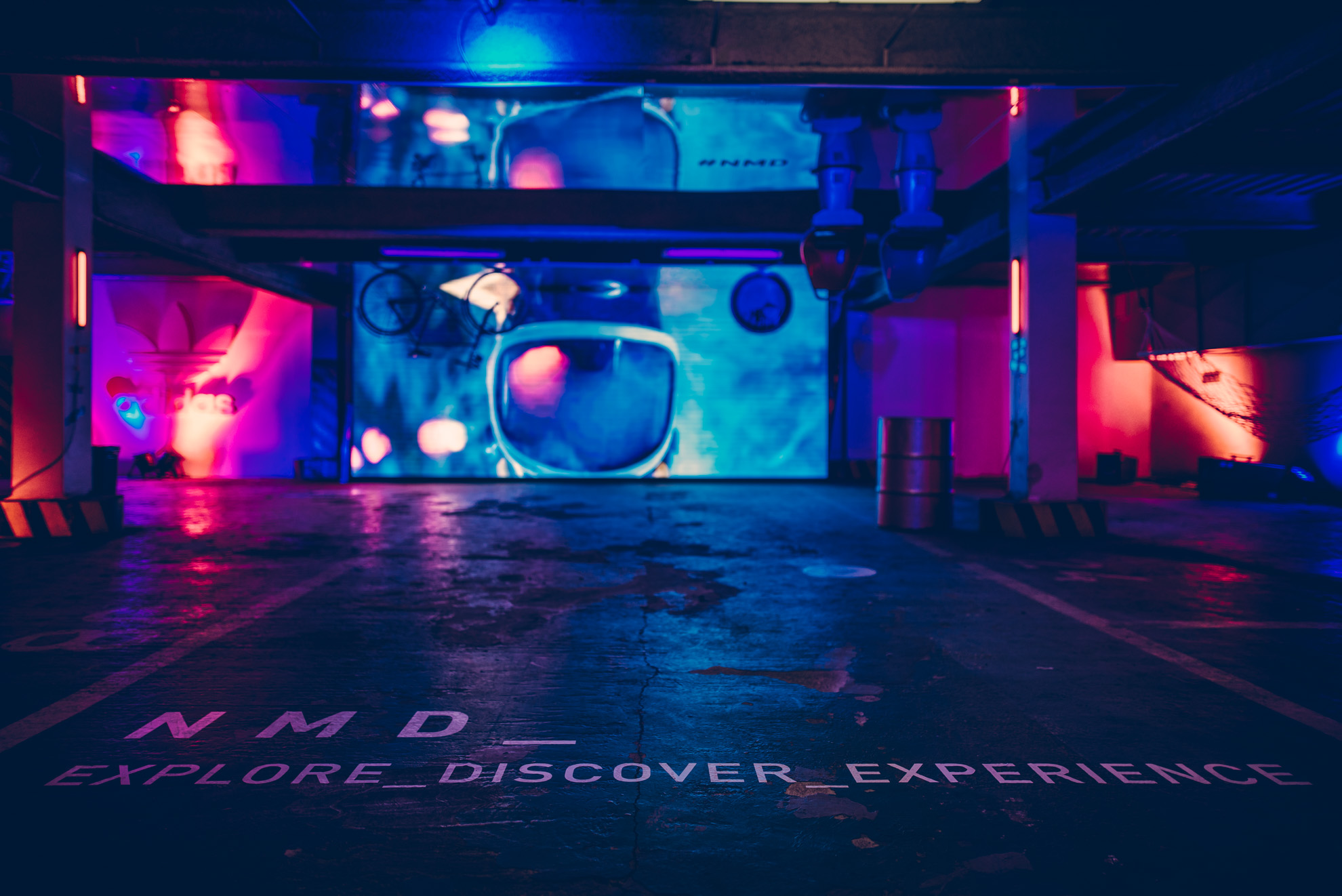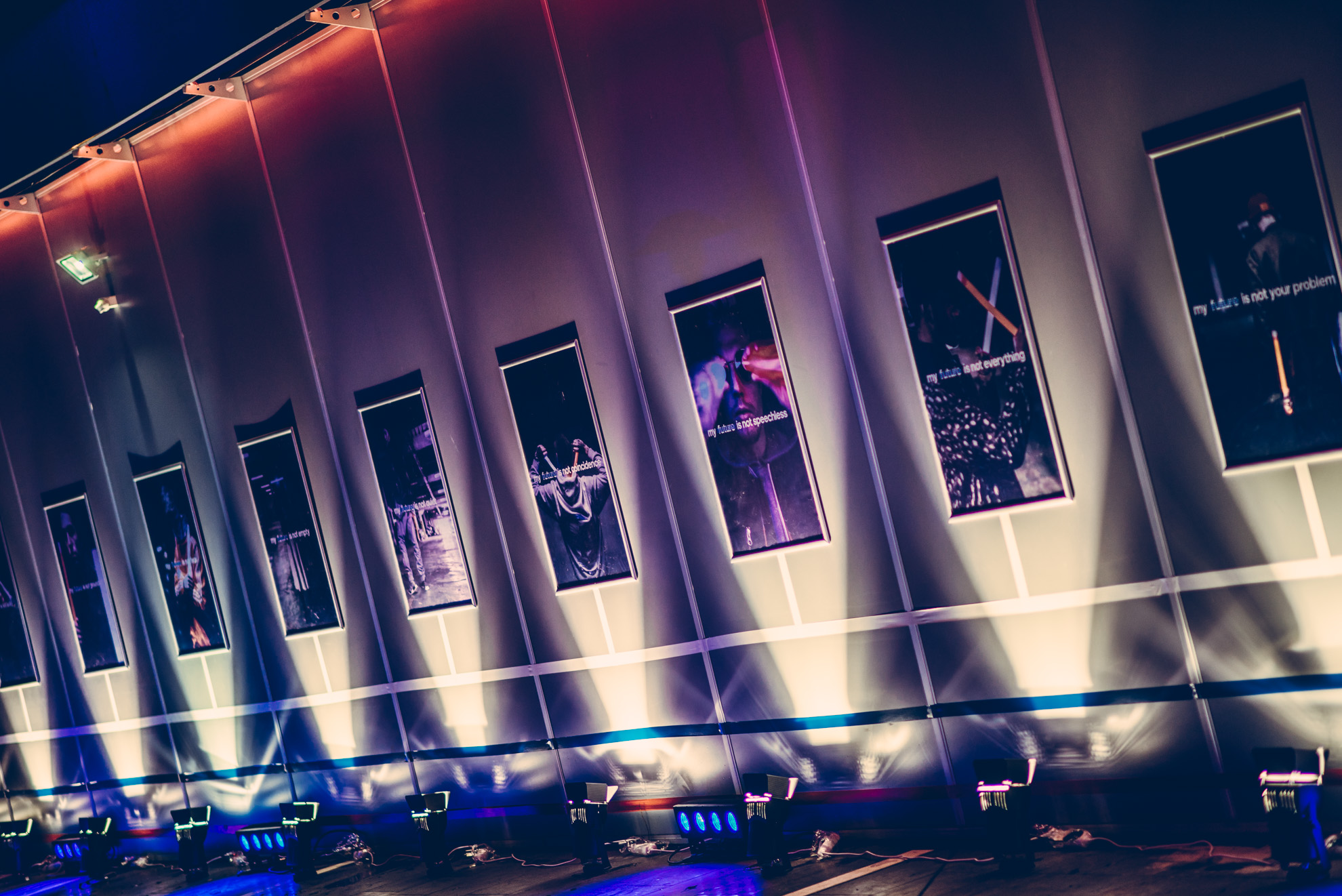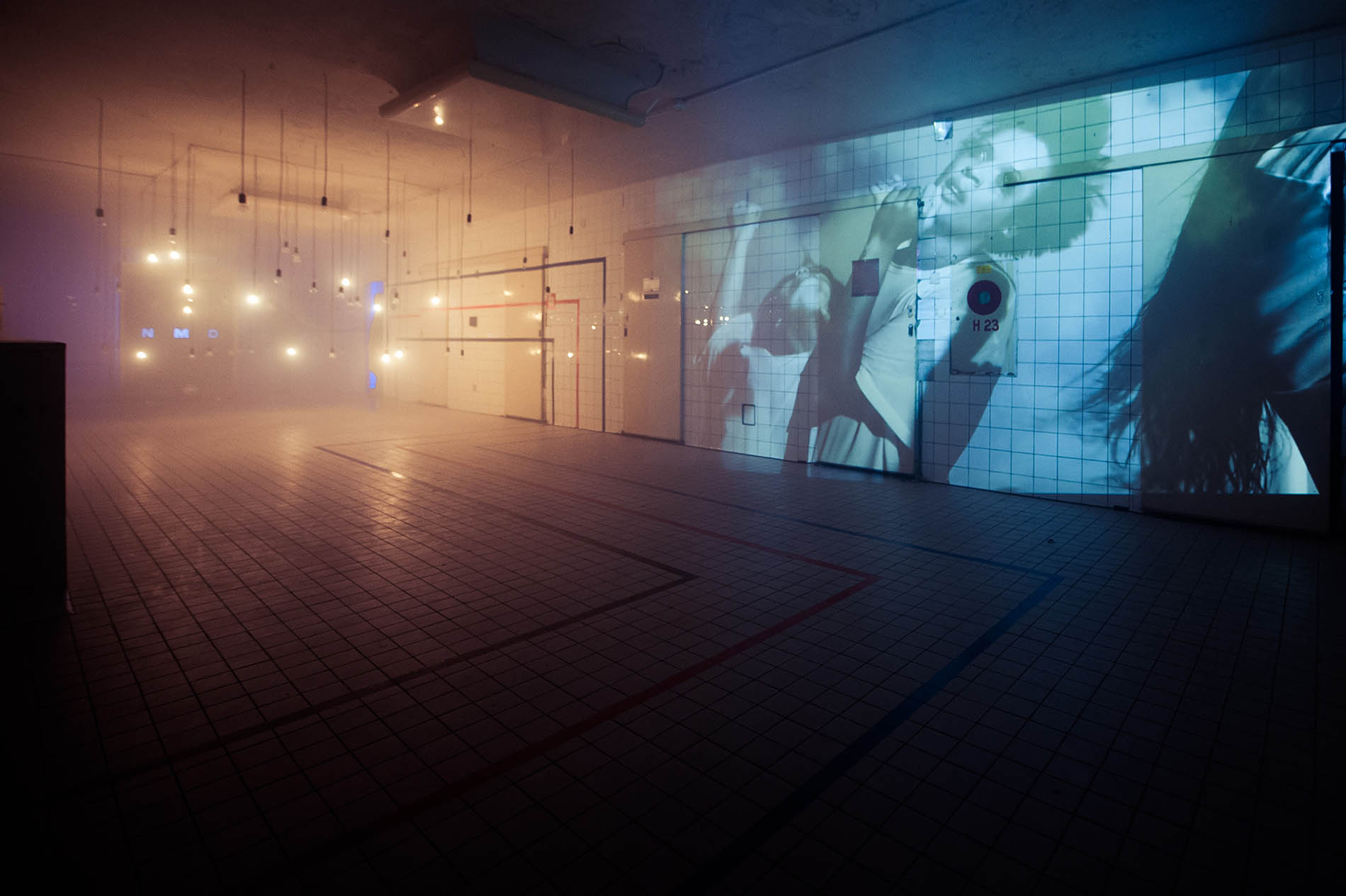 Results
Young millennial audience is not approachable by classic advertising and/or media. That is why we have focused on niche media and voice of young fashion opinion leaders on social networks. First part of the event generated more then 500 000 unpaid impression. Ultimately, all led to the sold out NMD shoe… and they are hard to get, months after the event.
Consumer behavior are influenced by mainstream media less then ever. Instead of fashion shows they're following their peers on social media. Utilizing this fact, we helped the adidas to sell out the NMD collection in no time and with the fraction of the cost that would be needed in mainstream media.